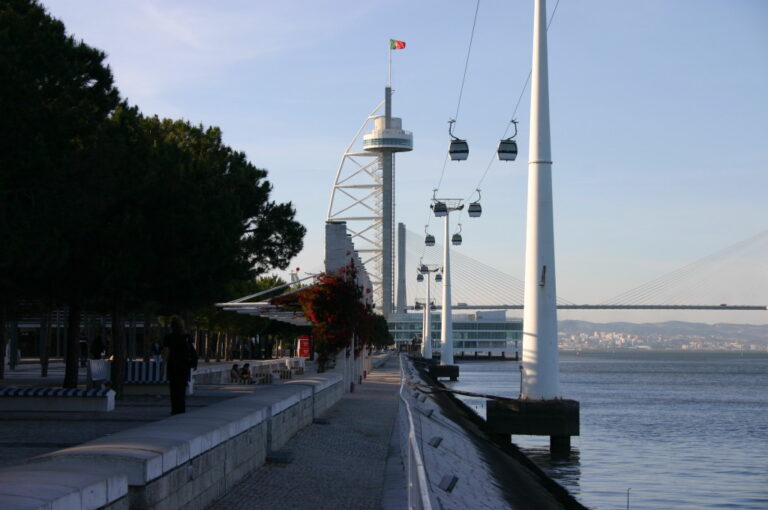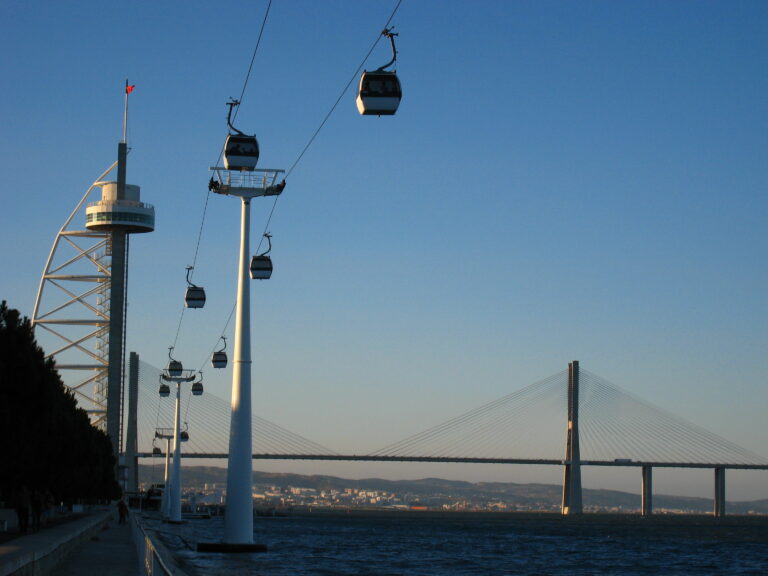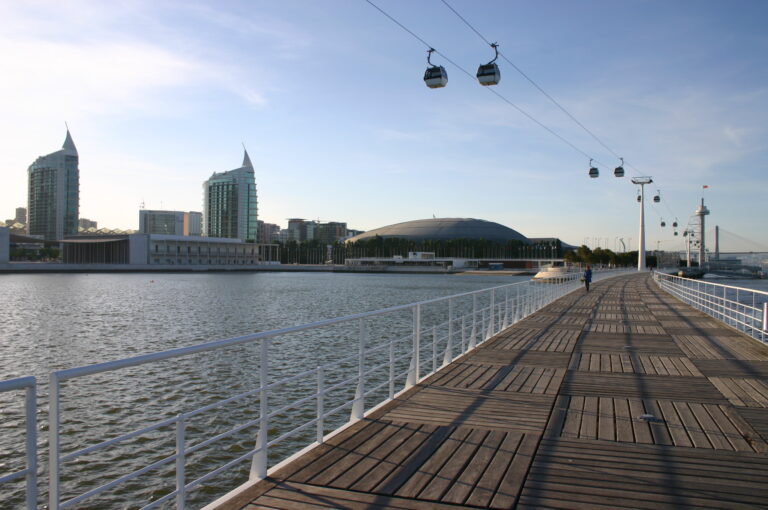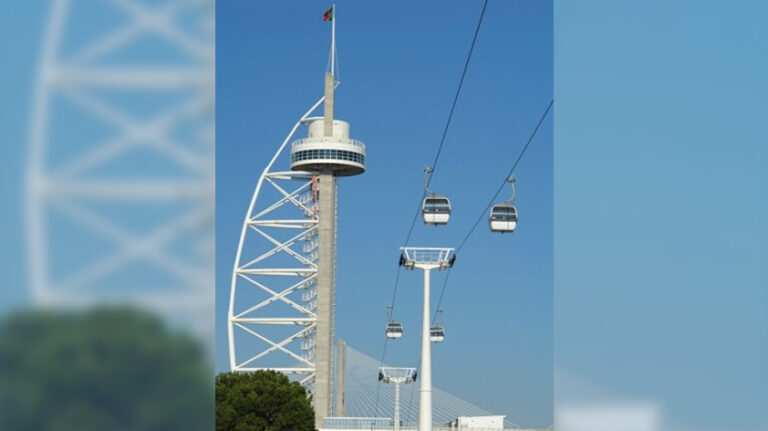 Across the skies at Expo
The best way to explore Expo'98 was, of course, on foot. But in order to have a panoramic view of the site and the river, whilst in motion, there was nothing better than taking a trip by cable car.
From the Vasco da Gama Tower to what was then the Oceans Pavilion (now the Oceanarium), crossing through the skies of the exhibition site was well worth it. For a little more than one kilometre, visitors were treated to breathtaking views over the precinct and the two bridges over the River Tagus. During the event the cable cars operated every day from 9h00 to 3h00, with traffic suspended for just 15 minutes during the Acqua Matrix show.
The cable car is still in operation today, offering a panoramic vista over one of the capital's most modern areas.