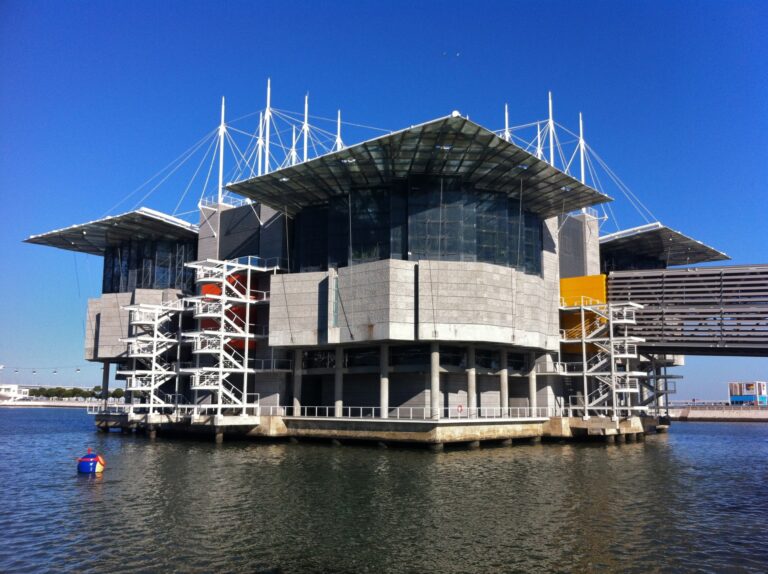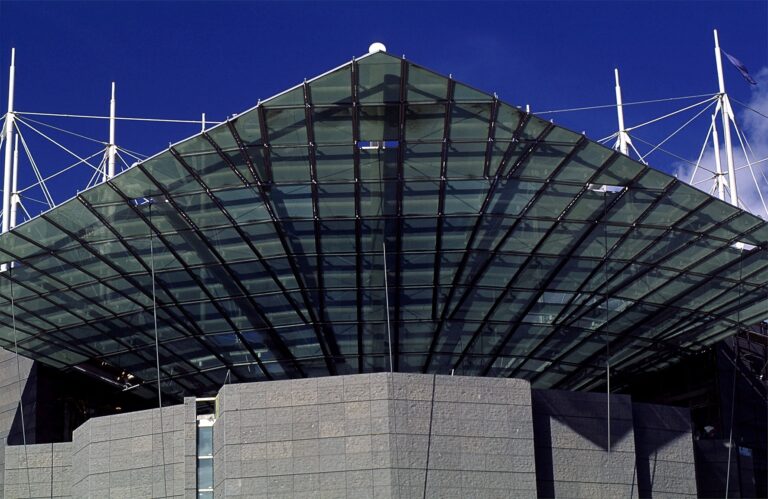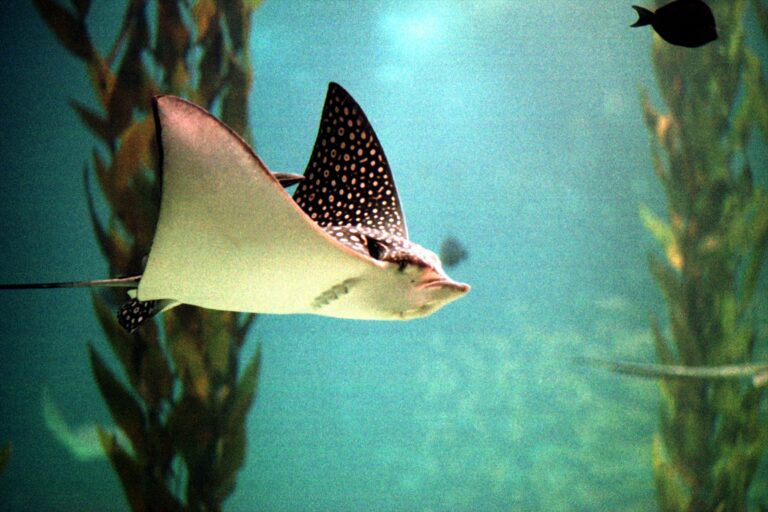 Journey to the bottom of the sea
When it was built it was the largest aquarium in Europe; even today it is still ranks amongst the most often visited, most attractive and most distinguished aquariums. The American architect Peter Chermayeff sought to use a single space to represent the waters of the globe and, and simultaneously the diversity which so characterises the bottom of the ocean. The enormous central tank – which holds as much water as four Olympic-sized swimming pools – symbolises the planet's oceans, and their diversity is represented in the recreation of four habitats: the North Atlantic, Antarctic, Pacific and Indian oceans. Over 200 thousand creatures from 200 species reflect the richness of marine life.
The prime location, right on the Doca dos Olivais dock, makes this building an island in the middle of the ocean, a refuge of peace and calm and natural beauty.
Now renamed the Oceanarium, it is a must-see for anyone visiting Lisbon, and appeals to children and adults alike. As well as the permanent exhibition, which dates back to Expo'98, the venue also hosts temporary exhibitions which are always extremely interesting. As would be expected, the Oceanarium raises visitors' awareness of the urgent need to protect the planet and its species and habitats.
Fact file
Architect Peter Chermayeff
Visitors during Expo'98: 3,176,985