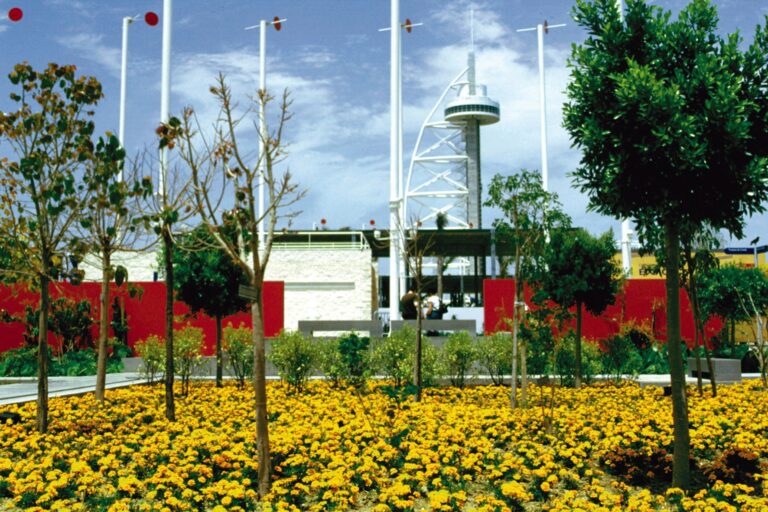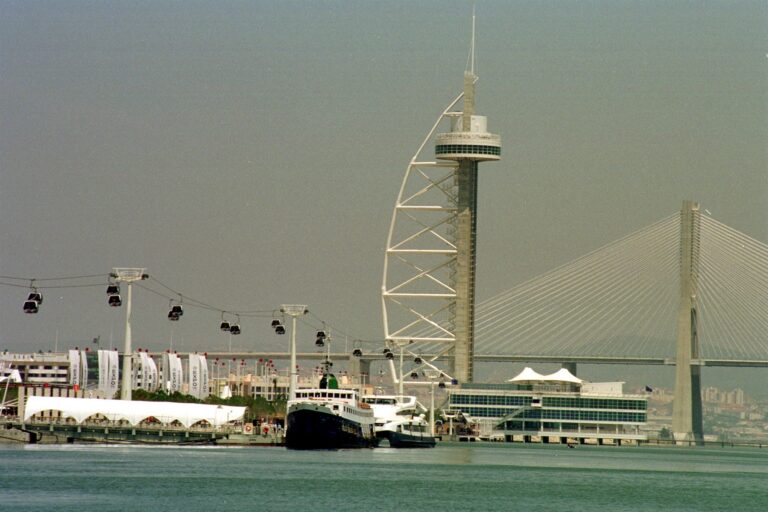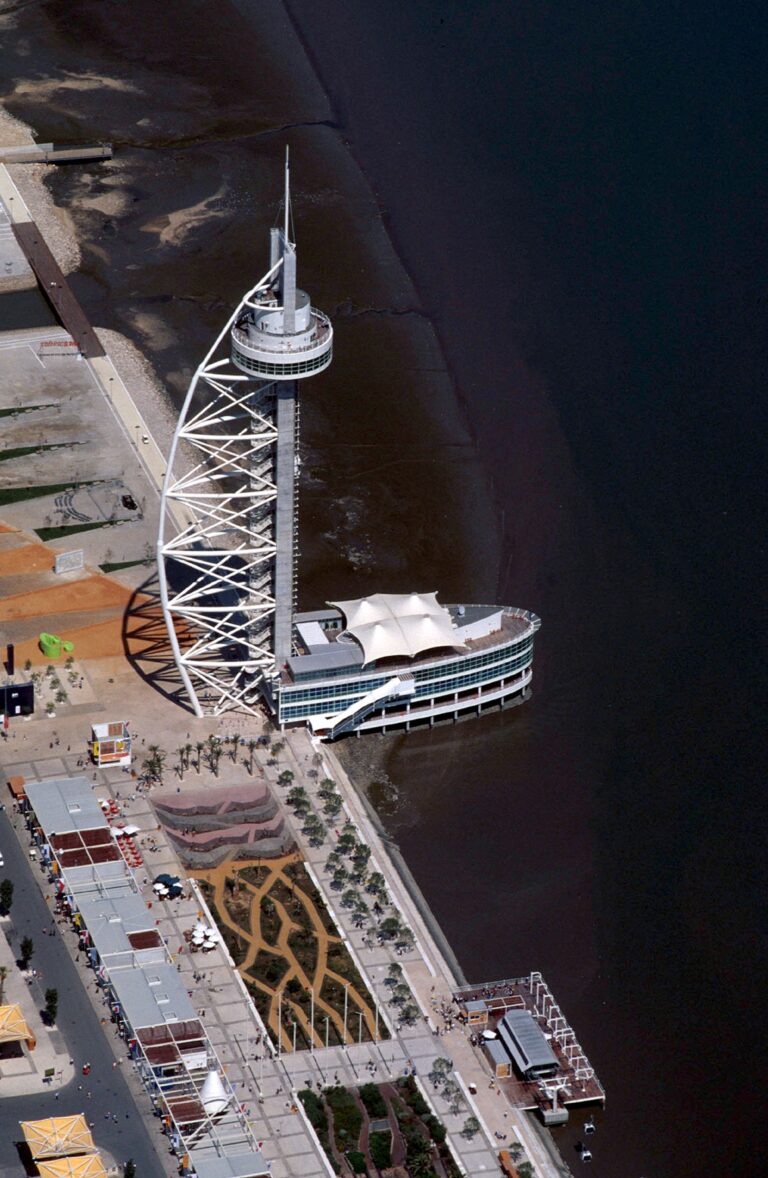 Panoramic view
At the behest of the people in charge of Expo'98, the Vasco da Gama tower was erected as a counterpoint to the iconic Belém tower built over 500 years ago. In the city's east end, the Tower was not only an urban landmark but also marked the northern end of the riverbank in the exposition area.
The allusion to the ancient Portuguese ships is clear to see in the design by Leonor Janeiro (Profabril) and Nick Jacobs (SOM – Skidmore, Owings and Merril). With a height of 140 metres, the vertical beam is reinforced by a metal structure which emulates a sail with the wind behind it. The addition of a circular panoramic restaurant at the top was inspired by the shape of a crow's nest, whilst the front edge of the building jutting out over the water is reminiscent of the hull of a ship. During Expo'98 the Vasco da Gama Tower housed the European Union Pavilion.
A 5-star hotel was recently built alongside the Vasco da Gama Tower, which is still open for visits.